Karnataka State Police – Recruitment of Armed Police Constables 2018-19
Karnataka State Police Recruitment 2018-19: Recruitment of 688 Armed Police Constables
Karnataka State Police has invited online applications from the eligible candidates for the fresh recruitment of the 688 Armed  Police Constables. Eligible candidates may apply for the said posts on or before the specified last date.
---
VACANCY DETAILS
Total Vacancies: 688 Posts (Male)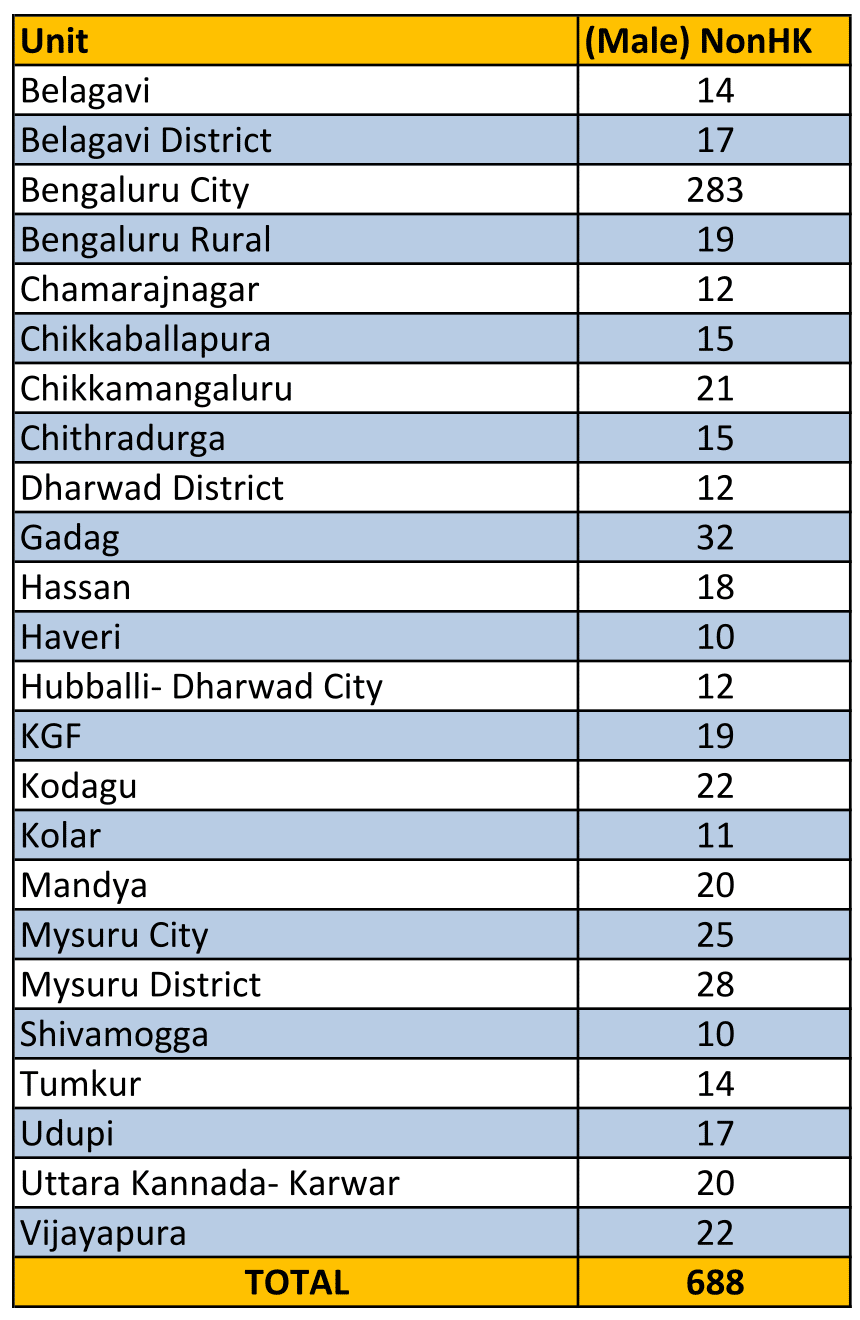 ---
PAY SCALE: Rs.11600 to Rs.21000
---
EDUCATIONAL QUALIFICATIONS
Minimum Educational Qualifications : SSLC/10th Pass (CBSE/ State Board / Any)
---
AGE LIMITS (As on 05.07.2018)
General Merit  (GM)

Minimum Age : 18 Years 
Maximum Age : 25 Years

SC,ST,CAT-01, 2A,2B,3A & 3B

Minimum Age : 18 Years
Maximum Age : 27 Years

TRIBAL

Minimum Age : 18 Years
Maximum Age : 30 Years
---
PHYSICAL STANDARDS
Height :

Men: 168 Cms  [155 Cms (Tribal)]

Chest : 86 Cms [75 Cms for Tribal]+ 5 Cms expansion
---
APPLICATION FEES
GM , 2A,2B, 3A,3B : Rs.250
SC,ST,CAT-01 : Rs.100
---
SELECTION PROCEDURE
Written Examination
Endurance Test & Physical Standard Test (ET & PST)
---
IMPORTANT DATES
Closing Date for Online Registration         : 05.07.2018 by 6.00 pm
Last date for Fee Payment                              : 09.07.2018
---
© This job is originally posted in : www.coastalhut.com
Coastal Hut is a popular job searching website of Karnataka state. CoastalHut.com publishes Free Job Alerts in related to Govt. Jobs, Banking Exams, Recruitment in Insurance Sectors, Vacancies in Public Sector Undertakings, Forest Department Jobs, Opportunities in Defense, Police Recruitment, PSC Recruitment, etc.
Disclaimer: This article has been published in Coastal Hut website for the public interest. Our team will takes an elaborate study before publishing any jobs in this website. Although candidates are strongly suggested for verifying all the required details carefully before applying for any posts published by CoastalHut Team. This site proudly designed, hosted and managed by Crust.
Subscribe for Free Job Alerts!